Welcome to the Yuppy Puppy! A luxurious, state of the art boarding, grooming, training and playcamp facility, custom designed with your pets in mind to maximize a holistic, comfortable and safe setting for all our four legged companions!

Staffed 24 hours a day, with two separate ventilation systems, UV Air Oasis Pro sanitizing system, on site surveillance and sprinkler system to help keep your mind at ease. Yuppy Puppy is committed to providing the ultimate experiences for your pet in our community

We are Yuppy Puppy
We provide compassionate, customized, trustworthy, professional pet services, creating a new standard of pet care and peace of mind for pet owners.
We commit to positively impact the lives of our community by demonstrating exceptional care and authenticating lifelong relationships, preserving the quality of life for pets and their human companions.
We are Yuppy Puppy.
We love what we do.
We believe all God's creatures deserve love and respect.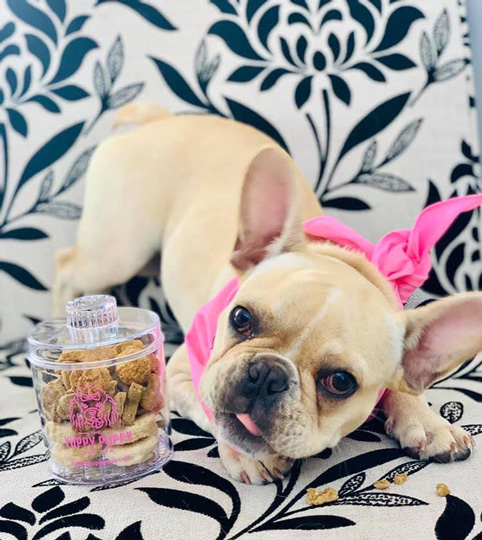 Come visit Yuppy Puppy, offering intimate stays with a holistic approach in our spacious, VIP Plaza Suites boasting garden views and room service or our Serenity rooms featuring soft, relaxing music and diffused essential oils. If your pet enjoys a more active and social stay our Luxury Suite or Lounge accommodations can't be beat. With the options to customize your pets stay, add on a day of play or room service!
Splash N Dash
We provide everything to clean and dry your pet.
We have waist-high dog wash tubs at different heights along with a professional groomer shampoo system that make washing a breeze.
We have hand held sprayers that allow you to control the water flow and are temperature controlled so your pet is always comfortable.
Splash N Dash Prices
Self Wash: $19.00
Trim and Smooth: $15.00
Tooth Brush and Tooth Paste: $3.00
Call us: 636-387-1709
Discounts & Special Events
Service Dogs (guides, hearing, mobility, etc.)
$2.00 off with ID. Puppies-in-training to be service dogs are also welcome.
Police Service Dogs
FREE Every day!
Adopt a Dog
Adopt a shelter dog? Bring in your adoption paperwork within the thirty days and your new dog's first bath is FREE. This is our way of saying THANKS for saving a life.
Birthday Parties
Host a pooch themed birthday party or celebrate a new puppy with six or more of your friends for a private party.
Fundraisers
Have a charity event or fundraiser? Have it at Yuppy Puppy Splash N Dash and your Charity will get a portion of the proceeds brought in by your event.
Yuppy Puppy Pet Spa
2301 Technology Drive
O'Fallon MO 63368
636.625.0030
HOURS
Mon-Fri: 7:00am – 6:30pm
Saturday: 8:00am – 5:00pm
Sunday: Closed