In these difficult times, we will be offering all essential health care workers & first responders a discounted boarding rate of $20/night per pet. We don't feel you should have to worry about your pets with long working hours! Let us know how we can help!
WE ARE OPEN!
To our valued clients, we are open during this time. We would like to update you on our new procedures to help everything run as smoothly as possible given recent events!
* Our lobby remains closed until further notice. This means all payments are done via phone. Now is a great time to call us and update your credit card on file to speed up the checkout process!
* When you arrive with your pet, please call us to let us know you have arrived or staff will watch for you. Place your dog in the play yard up front to the left of the porch or the white gated area. PLEASE MAKE SURE ALL GATES ARE CLOSED AT ALL TIMES. You will take their leash and collar with you. Same process in reverse for pick up!
* We are not allowing walk in services at this time, we are by appointment only.
* Please remember to stay 6-feet away from our staff at all times. We also have provided hand sanitizer for your use.
We have always had extreme cleaning protocols in place here at Yuppy Puppy! We have heightened those even more during this time.
Thank you for your patience and cooperation! Call us if you have any questions at all!
636.625.0030
Welcome to the Yuppy Puppy! A luxurious, state of the art boarding, grooming, training and playcamp facility, custom designed with your pets in mind to maximize a holistic, comfortable and safe setting for all our four legged companions!

Staffed 24 hours a day, with two separate ventilation systems, UV Air Oasis Pro sanitizing system, on site surveillance and sprinkler system to help keep your mind at ease. Yuppy Puppy is committed to providing the ultimate experiences for your pet in our community

We are Yuppy Puppy
We provide compassionate, customized, trustworthy, professional pet services, creating a new standard of pet care and peace of mind for pet owners.
We commit to positively impact the lives of our community by demonstrating exceptional care and authenticating lifelong relationships, preserving the quality of life for pets and their human companions.
We are Yuppy Puppy.
We love what we do.
We believe all God's creatures deserve love and respect.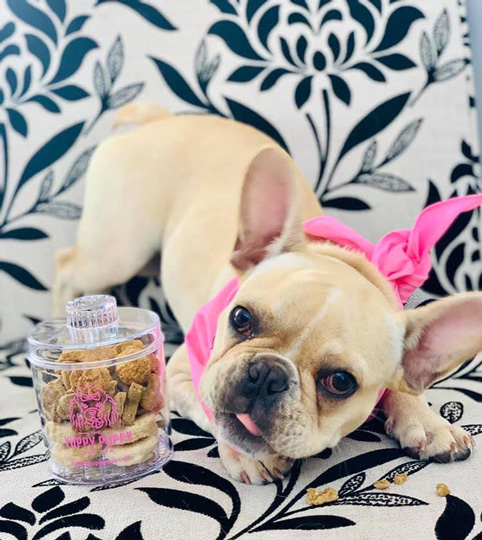 Come visit Yuppy Puppy, offering intimate stays with a holistic approach in our spacious, VIP Plaza Suites boasting garden views and room service or our Serenity rooms featuring soft, relaxing music and diffused essential oils. If your pet enjoys a more active and social stay our Luxury Suite or Lounge accommodations can't be beat. With the options to customize your pets stay, add on a day of play or room service!
Yuppy Puppy Pet Spa
2301 Technology Drive
O'Fallon MO 63368
636.625.0030
HOURS
Mon-Fri: 7:00am – 6:30pm
Saturday: 9:00am – 5:00pm (effective 11/9/2019)
Sunday: Closed